Soft Point-of-Sale: helping to maintain a cashless world

Matt Lockyer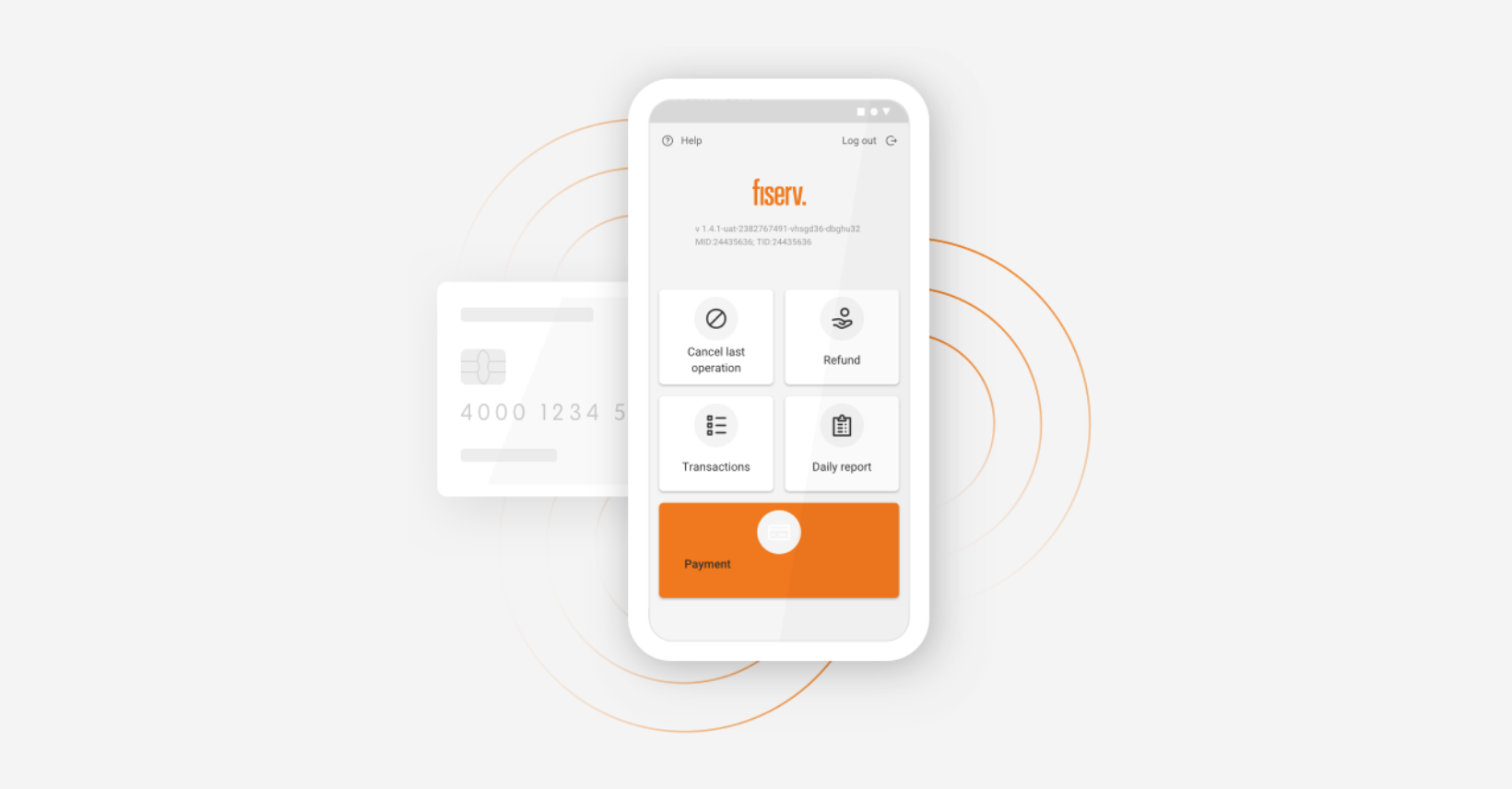 Soft Point-of-Sale is Fiserv's Android app that turns your existing device into a payments terminal. Soft Point-of-Sale is for any business that operates on the move or any business that traditionally relied on cash for payment.
As the world recovers from COVID-19, it's only now we can begin to acknowledge some of the positive transformative effects it has had on society. The pandemic, for example, precipitated a widespread switch to digital payments. Cash was already becoming increasingly difficult for shoppers to access, with fewer local bank branches and fewer ATMs. Cash had been challenging for businesses too; carving out time to lodge notes and coins, mitigating the associated security risks of carrying cash, keeping track of payments, issuing hand-written or printed receipts! So, even before the pandemic, dealing with cash was a burden for business.
During the restrictions, technology empowered businesses to continue to operate, and often thrive, during the switch from cash-based to cashless. Businesses that traditionally would have accepted cash payments only, from the corner shop to the hairdresser, from the doctor's surgery to the taxi-driver, from the pub to the farmer's market, all transformed their businesses to reduce their reliance on cash. As a society, we adapted to this change with surprising speed and acceptance.
Now, nobody wants to go back to using cash. We have experienced a permanent transformation in the way we go about our every-day lives. Innovative payment solutions have ensured that all the problems we faced with cash before have been virtually eliminated, and replaced with the convenience of digital payment solutions.
Introducing Soft Point-of-Sale
Here at Fiserv, we are taking digital payments to the next level and looking at payment solutions that stretch further than convenience – we take pride in designing and delivering cost-effective, intuitive, and environmentally-friendly solutions.
With Soft Point-of-Sale, there's no need to purchase and manage separate payments hardware, just use your existing Android phone or tablet. Soft Point-of-Sale also allows you to send digital receipts to customers, supporting paperless transactions and eliminating the need to print.
Soft Point-of-Sale is tailored for any business that operates on the move or any business that traditionally relied on cash for payment. With a host of features, including:
Lightweight solution with intuitive UI
PIN to support all transaction amounts
PIN on Glass support
Processed as card-present for lower transaction fees
Imagine this scenario: the window cleaner arrives
You are awoken on Saturday morning by a loud knock on the door. The window cleaner has arrived! And happily sets about her work.
In the meantime you realise you've forgotten to go to the ATM. You begin a frantic dash about the house trying to find enough cash to pay her. With no luck, unfortunately - you've searched in all the usual places, even in pockets of coats you know you haven't worn in months. Apologetically, you pop out to break the bad news – that you won't be able to pay until next week.
Michelle smiles and takes out her Android phone. She lets you know that you can simply tap to pay! She has preset the Soft Point-of-Sale app to accept €25; all you have to do is tap and instantly pay your cleaning bill. Michelle even sends you a reassuring receipt via email, as requested.
A great customer experience, and of course, Michelle, the window cleaner is happy to be paid there and then.
Empower your customers to go cashless
As a financial institution, you want to encourage and support your business customers on their cashless journey. By partnering with Fiserv and adopting our financial services technology, together we can build on the positive disruption that the pandemic has brought to everyday commercial situations.
With Soft Point-of-Sale, you can confidently support your customers in their move to digital payments. Together, we can make business more customer-focused and responsive, helping your business customers by:
Simplifying their payment infrastructure.
Eliminating the need for a dedicated payments terminal.
Using an NFC-capable Android device they already own.
Coupled with Fiserv's Merchant Portal, where you can view transactions and statements, Soft Point-of-Sale supports the standard payment functions, including:
Payments, Refunds, Cancellations, Receipts, DCC, & PIN on glass
Integrating with Fiserv's payment processing backend, Soft Point-of-Sale supports popular cardholder payments in the EMEA region, including:
Try it
You can use our out-of-the-box Android app or build your own branded app with our Soft Point-of-Sale SDK. You then share the app with your customers, allowing them to accept payments.
If you want to see the SDK in action, you can test out our demo app.
[1.] Covid-19 accelerated the digitalisation of payments, link to Bank for International Settlements (BIS) article, 2021.
[2.] COVID-19: the viral spread of cashless society?, link to Financial Times article, 2020.
[3.] A perspective on German payments: What is the long-term relevance for banks, cash, and cards?, link to McKinsey report, 2019.